Dear Parents, Guardians and Family Members,
NOVALIS ENTERPRISES - 20 YEARS OLD! A short history lesson.
Novalis Enterprises, formerly known as Casa do Sol Enterprises was started 20 years ago, in January 1992, at the College Section of Casa do Sol School, when Sina Nkwe was asked by Joy Tandy, former principal of the school, to start a small workshop with the students from the "Bridging Class". Sina recalls starting with a group of 10 people, assembling tap connectors in a classroom in the new St Georges House.
In 1994, the house across the road from the school, No 80 1st Avenue, Linden, was bought by Casa do Sol Association, with the help of a corporate donor, and the group which had grown to 14 day workers, moved there to continue with the workshop project.
By 1996 the South Road property had been bought and rebuilt to what it is today. The Novalis Enterprises was born, when the current workshop became incorporated under the Section 21 Company of Novalis House, and was officially opened by Mr. Cyril Ramaphosa on the 26th February 1997.
Sina continued to manage the workshop, with help and support of Joy Tandy, who worked on a voluntary basis until 2003, when a general manager was appointed, and Joy retired to Grahamstown. Through the years, many of our parents were also passionately involved and contributed enormously to the success of the workshop.
We thank everyone who has contributed to the inception and growth of this establishment through the past 20 years! From the initial 10 people we have grown to accommodate 70 people, and the staff needed to care for them. What an incredible success story!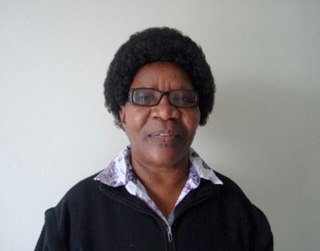 SINA NKWE – WORKSHOP MANAGER
Congratulations Sina on your 20 years of service to
Novalis House! Thank you for your dedication and
passion and wonderful contribution to this success story!
Sina started working as an assistant at Casa do Sol School
in 1980.
In 1989 she was asked to start the bridging class with
14 people, teaching them academic work, life skills
and hand work.
In 1992 Sina started the workshop.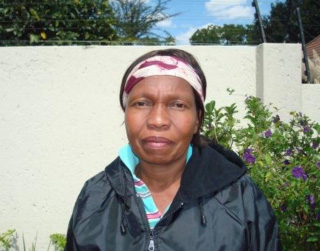 MARGARET MOGAPI

As Margaret celebrated her birthday this year on the 20th February,
she also celebrated her thirty years of service to Novalis House.
Starting as a young woman in her twenties, she became an assistant to Freddie and Susannah Dorflinger at Blue Hills, which was then run as a home for children with intellectual disabilities. She received her "in house" training from Freddie and Susannah,
and also received training at Homes Training Trust.
She joined the Novalis Enterprises in 2003.
Thank you Margaret for your 30 years of service to Novalis House!
CULTURAL
Let it never be said that we don't have fun at the workshop!!!!
Ricky and Gordon giving us piano lessons !!!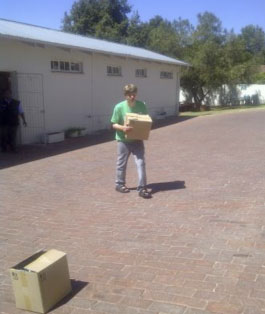 HARD AT WORK
Everyone has contributed to the successful start of this year
and March has been no exception.
We have had another bumper month and Sina thanks everyone
for their hard work and effort.
Paul Ballett chipping in - helping to load the truck !
OUTING TO CRESSET HOUSE
Blue hills residents attended a rainbow party at Cresset House on Human Rights Day where they joined in the celebrations, games and pizzas at the end of the day. – Thanks to Cresset House for including us on your special day!

COMMUNITY SERVICES HITS THE AIRWAVES

One of the networks of the Midrand Forum includes community services of which two community services organisations were guests on the new Midrand Forum's radio show "Community Corner." Elrina van Schaardenburgh, CEO of Cresset House and Mary Owen, MD of Novalis House joined Al Karaki to discuss the challenges of providing essential services to intellectually disabled adults.
HAPPY BIRTHDAY TO EVERYONE CELEBRATING THEIR BIRTHDAYS IN APRIL:

Basil Malcomess 2nd April Michael Nienhuis 20th April

Naseema Edwards 5th April Puleng Lekganyane 20th April

Michael Panas 17th April Adam Gerber 22nd April

Jonathan Nolan 19th April
REMINDER:
THE WORKSHOP WILL BE CLOSED FROM THE 27TH APRIL AND RE-OPENING ON MON 7TH MAY 2012
A saying from the Poet "Novalis": "Our life is no dream; but it ought to become one, and perhaps will."
Let's keep on trying to make our people happy healthy and wise !!!
We wish everyone a peaceful, blessed and safe Easter weekend and to our Jewish community we wish you a very happy Pesach.
Management and Staff