Dear Parents, Guardians, and Families
As winter draws to a close and we start preparing for the happy prospect of spring and warmer, longer days, we want to share the news of the past
few months with you.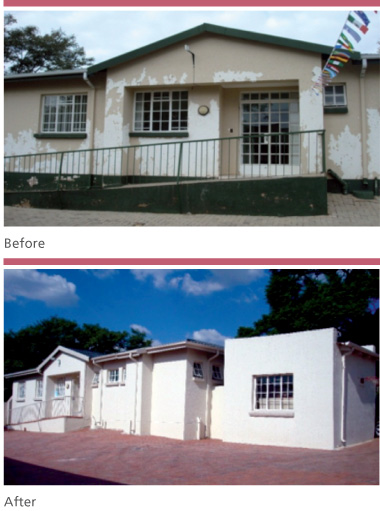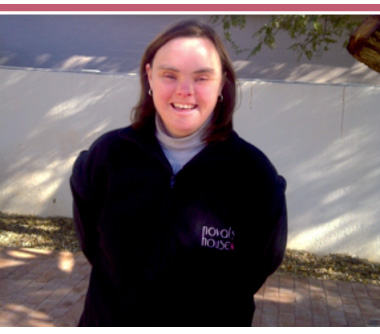 This year Mandy Davis swam the Midmar Mile for the 7th time.
CONGRATULATIONS MANDY !!!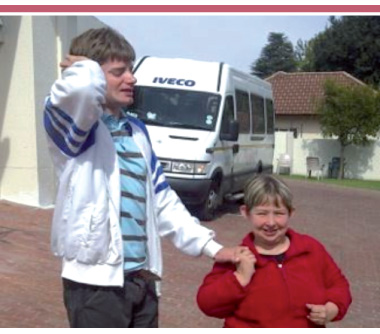 Helping each other to "MAKE OUR OWN WAY"
Lee-Ann Rodd and Paul Ballett doing their walking exercises.
WETLANDS PROJECT

Thanks to the NLDTF Arts and Culture Sector, we have started our exciting, new project at Blue Hills Residence. We are busy transforming our wetland into a park with walkways, meeting places and picnic areas, where we can enjoy recreational activities. Jochen is also incorporating some of his special artworks, which will bring a unique flavour to our Park.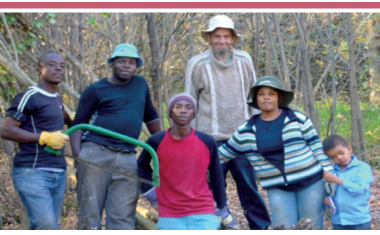 Jochen and his team from Green Avant Garde working on the new "Novalis Park".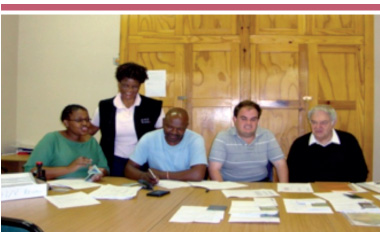 In November last year, Malerato and Phillip from the Midrand office of the SASSA visited Novalis House. They proved to be very efficient in getting all the paper work completed and thanks to their help, the disability grants for our residents are now being received directly.
THANK YOU
We would like to thank our Board of Directors for their ongoing voluntary service and commitment to our work, as well as for providing us with their very valued expertise and counsel.
And we also want to thank the ADT Guarding Division for the helpful Clock-in System that they recently donated to us.

THANKS TO OUR DONORS

Woolworths Verdi – Risidale for the weekly food donations.

Eric Taylor for his ongoing help with maintenance of the workshop.

Jaques Marais & Noel Schultz for the weekly collection of our Woolworths food.

Woolworths Crowthorne for the weekly food donations.

Super Spar Carlswald for the fresh bread that is regularly donated.

Midrand Lions club for their ongoing support and delivery of bread

from Super Spar Carlswald.

BCC Signs for making our Lottery signs.

Owenkessel for our newsletters and their continuous support.

Nkunzi MilkyWay for their fortnightly donation of milk.

American Fund for Charities for the donations received.

NLDTF for their ongoing funding under charities and arts and culture.

Department of Health and Social Development for the subsidies received.

And a big thank you to all the parents and friends of Novalis for their ongoing pledges and support.
A special thanks also needs to go to Mark Knocker of Marnox media for the very generous donation of R30 000 to restore the flooring in the main house at Blue Hills.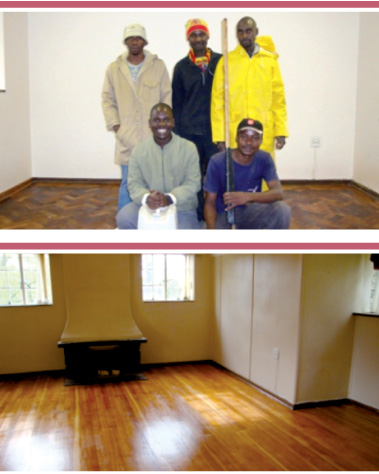 THE LINDEN WORKSHOP
The transformation of our buildings is now complete! The new paint job and brick paving has definitely lifted our spirits! We would like to thank the NLDTF (Lottery), the Haggart Trust and Plascon Paints for making this possible.
CONTRACT WORK
Our day workers have continued in their very special way to service our contracts with great dedication and enthusiasm. In June, we had a record month and thank them and the staff for such incredible commitment. We also thank our companies for continuously supporting our work.
CONTRACT WORK
Our day workers have continued in their very special way to service our contracts with great dedication and enthusiasm. In June, we had a record month and thank them and the staff for such incredible commitment. We also thank our companies for continuously supporting our work.
IDP's
Marian Hollander, who joined our team as a social worker in January, is continuing the work started last year on the Individual Development Plans for our residents and day workers. Our ongoing meetings with parents and family members are an important part of this process. They help us to get to know each person's family background and understand their specific needs that only close family members are aware of.
INTERNSHIP
Tanya and Makhosi, two second year students from UJ who are studying to be social workers, are serving their internship with us this year. They spend two days per week helping out at the workshop.
The final year Speech and Hearing students from Wits University, together with their lecturer, also spend one day a week at the workshop doing individual and group work.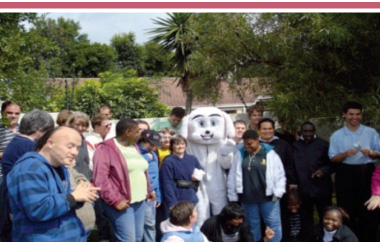 We thank Owenkessel for bringing the "Easter Bunny" to us.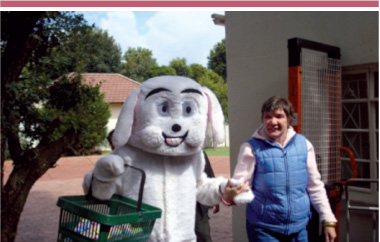 What a surprise it was to see Owenkessel's bunny at our gate with baskets
full of Easter Eggs!
BLUE HILLS RESIDENCE

Being in the valley and on the wetland, it's always a few degrees colder than anywhere else and it proves to be quite a challenge to keep warm in the bitter winter months. This year our residents and staff have enjoyed the luxury of cosy
fires in the cottages, which have brought a lot of comfort and warmth and much fewer coughs and colds throughout the winter. A big thanks to Dennis Hartland from Jet Master Australia for their contribution towards the unit in the main house.
EVENTS

Our residents enjoyed some outings recently:
• Soweto
• Hector Petersen Museum
• Nelson Mandela's house
• Cluny Farm's Valentine's Day Party
• Cresset House's Sports Day
• Farm City's Strong Man Competition
• Androliakis Family Party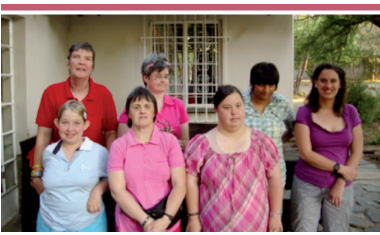 Novalis Ladies dressed up for the Valentine's Day Party at Cluny Farm.
COMMUNITY
A volunteer group from the Calvary Methodist Church visits our residence on the first Wednesday of every month. The group wants to get to know our residents and see how they can support our projects. Our residents sometimes attend the church services at Calvary and really enjoy the visits from this community.
CONDOLENCES

Our deepest sympathies go to Quitta and the family of Simon Webb who passed away on the 3rd of July 2011 after a short illness. Simon was a good friend of Novalis and supported our work for many years through the Midrand Lions Club.
THE LIONS HONOUR ROLL CERTIFICATE

We are thrilled to announce that Mary Owen was presented with the Lions Club International Foundation's Honour Roll Certificate at the Midrand Lions Club dinner this past weekend, in recognition of all her hard work and dedication to the Novalis Organisation. Well done Mary, we are very proud of you!

In 2009 we raised R13 332.57

In 2010 we raised R28 629.50
This year Casual Day takes place on Friday 2nd September 2011. We are very motivated to participate fully this year as it can generate much needed funding. For every R10 Casual Day sticker that is sold by Novalis, we will receive R4 and we need everybody to assist us to reach as many businesses, schools and shopping malls as possible. The Casual Day theme for this year is "Worn to be Wild". So whether you enjoy punk or Pavarotti, hard rock or R&B or just good old sakkie-sakkie, we're sure you can find your inner rockstar and leave home on Friday 2nd September in something that is sure to get you noticed!
We need everyone's help to sell as many stickers as we can this year! So get your stickers from Andy as soon as possible!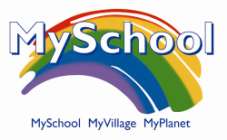 Novalis has been fortunate enough to become a MyVillage beneficiary. The MyVillage programme is a great tool to help us raise additional funds for Novalis. Soon Novalis parents, friends, associates and supporters will be issued with a Novalis MyVillage supporter card, free of charge. Whenever they swipe their card during purchases from over 2500 participating businesses, a small percentage of their transaction is then allocated to Novalis. All these transactions are recorded and a statement of the transactions is sent to the individual supporters on a monthly basis. The supporter card is not a debit or credit card and will not cost Novalis supporters any money. More information will follow soon.
A little extra effort can result in a large increase in money raised for Novalis. Between July 2010 and March 2011, we managed to raise R867.70 thanks to the supporter card. So remember, every swipe counts!
CLOSURE TIMES

The Linden Workshop closing times for this year are as follows:
The Linden Workshop will be closed on Monday 8 August 2011. We will be closing for the year on Thursday 15 December 2011 and re-opening on Wednesday 4 January 2012.
The Blue Hills Residence will remain open during these closure times.
NOVALIS ANNUAL GENERAL MEETING
SEPT 2011
Please diarise the date for our Novalis Annual General Meeting. The notices and proxy forms will be sent out shortly.
Date: 10 September 2011
Venue: Novalis Workshop, Linden
Time: 11h00