Dear Parents, Guardians and Family Members,
We are already more than half way through winter, and so far it has not been as cold as expected! There have however been some days, especially in the early mornings when the workshop has been bitterly cold, making working conditions difficult.
During the month of June we were very fortunate to receive a very generous donation from Emily and Nixon Kariithi (George Mulinge's sister and brother-in-law) of the installation of three wonderfully powerful air-conditioning units at our Linden workshops. On behalf of the Board of Directors, staff and members of Novalis House we say a very big "Thank you" to them both. We all truly appreciate the lovely warm conditions we now work in.
LINDEN WORKSHOP
Contract Work
The workshop has been busier than ever, and we congratulate and thank Sina and her workshop staff and all the day workers for their steady dedication to fulfilling the contracts and getting them out on time.
We would like to thank some of our members for their special contributions: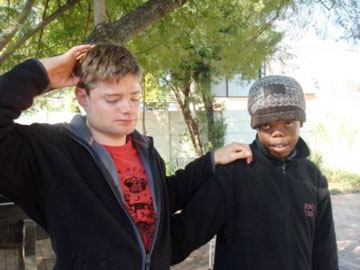 Tebogo Komane
Thanks for your dedication and willingness to help
Paul Ballett with everyday tasks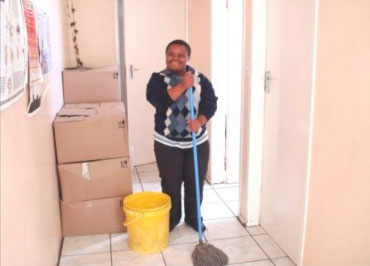 Monde Mhlauli
Thanks for the excellent job you do of cleaning the bathrooms,
we miss you on Fridays!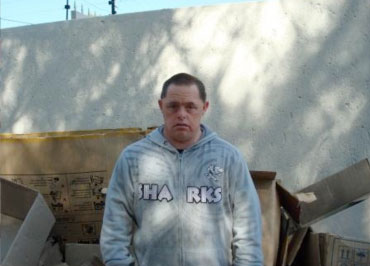 Ali Boyd
For the very good job you do of weeding
and cleaning up outside!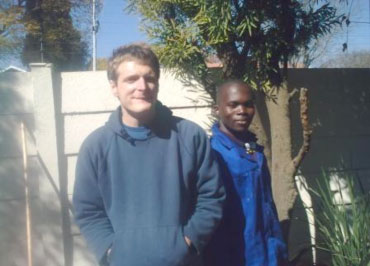 Shaun Proudfoot
For working so well in the garden with Canaan!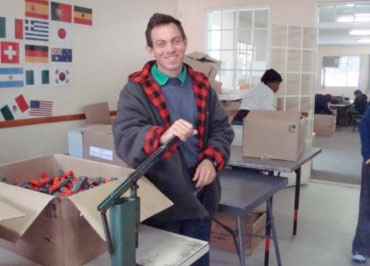 Adam Gerber
Thank you for your commitment and all your hard work!
Max Hayden
For your enthusiasm for cleaning the kitchen in the bottom workshop!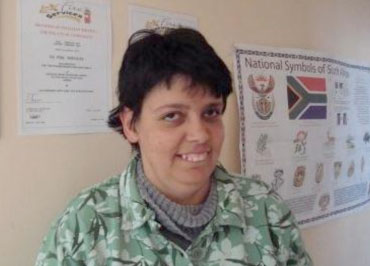 SPECIAL DAYS
Happy 40th Birthday!
"Congratulations" to Ana-Paula and "Thank you" to her family for
providing a lovely lunch for us all
at the Novalis Workshop !
MANDELA DAY – 67 MINUTES

We thank the management and staff of Gemco and Dura-Dent, for devoting 67 minutes of their time for Mandela Day on the 18th July, in celebration of Nelson Mandela's 94th birthday. It was a most enjoyable day for everyone, taking a break from the routine to enjoy the delicious lunch, cold drinks, ice creams, and the fun provided, with lots of laughs, dancing and singing to Madiba.
We thank Sammi from Randburg Sun for the informative article about our workshop and the great photographs in the paper and also on their website!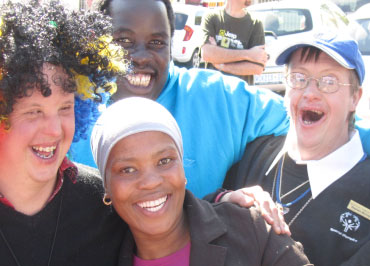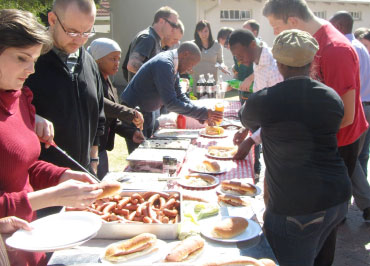 ROCKY'S NEW LOOK SOWETO BUS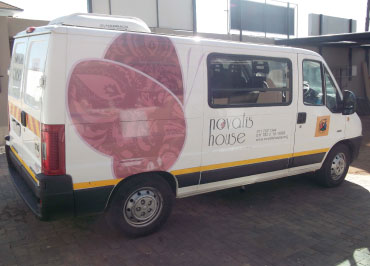 VEHICLE BRANDING AND SIGNAGE
All the Novalis vehicles have been branded with the new logo with funding from the Lottery.
Novalis House does not go unnoticed on the roads now!
Thank you to OwenKessel for supplying the artwork and BCC signs for their kind sponsorship of the signage at both facilities.
OUTING TO CRESSET HOUSE
LIBRARY BOOKS

Sina donated all the library books that had been given to us over the years to the Mandela Library Book Campaign. All the books where delivered to collection points at the Victory Park Pick n Pay, which was our donation to the 67 minutes of community service.
BLUE HILLS
The Main House – painting, flooring and decorating.
We thank Sue and Mark Knocker for their contribution and effort with this refurbishment.
OUTINGS
Tania Retief –Mandela Day
Tania and a group of friends provided a most enjoyable tea for Mandela Day at Blue Hills for the residents and staff.
Donald Weir-Hartebeespoortdam Outing
Donald is a good friend of Novalis and regularly treats everyone to something special.
Glenda Rodd-Outings
We thank Glenda for sponsoring these outings for everyone.
Barnyard Theatre
Planetarium
Montana Music Festival
Rand Show
REMINDER:
THE WORKSHOP WILL BE CLOSED ON FRIDAY THE 10TH AUGUST 2012 – FOLLOWING THE PUBLIC HOLIDAY ON THURSDAY 9TH AUGUST 2012 - NATIONAL WOMEN'S DAY.
DATES TO DIARISE:

AGM

The AGM will be held on the 29th September 2012 at Linden Workshop at 11 am. Notices will be sent out soon. We would love all our families to attend!
CASUAL DAY

Casual Day is on the 7th September 2012! Please could we ask all our families to help with the sale of stickers this year.
We have only five weeks to go and would like to use this campaign not only to raise funds for Novalis but also to create awareness of the needs of people with intellectual disabilities.
Forms and stickers are available from Andy at the Linden office.
MY VILLAGE

Please encourage your friends and family members to help us with this fund raising which is an easy way to support our work by simply swiping the MY VILLAGE card when shopping ay Woollies.
With only very few participating families we have raised R1 004 in the past 3 months!
DONORS

We thank all our donors and sponsors for their financial contributions, as well as their time and efforts in supporting our work at Novalis House.
BOARD OF DIRECTORS

We thank all our board members for their ongoing commitment to the work being done at Novalis and for giving their valuable time and support. It is immensely appreciated!
Enjoy the long weekend in August, rest, relax and renew your energy !!!
Management and Staff