Dear Parents, Guardians and Family Members,
As the year draws to a close, we look back on the past months, and reflect on a happy and successful year at both the Linden Workshop and our Blue Hills Residence.
We thank all our dedicated staff and day workers at Novalis Enterprises, for taking such pride in their work, and for their commitment in carrying out the contracts during the past year.
I am sure that many will have noticed that currently the workshop is in a very quiet phase, and we have had no tap connectors to assemble for a few weeks. This raises a deep concern, and it is necessary for all of us to start looking urgently for new contracts for next year. We ask everyone who is involved with our work at Novalis, to please assist us in sourcing new contracts, as it is so vital to our people to have work on a regular basis. If you have any contact details for potential suppliers of work please contact Sina, and she will follow up.

ANNUAL GENERAL MEETING – SEPTEMBER 2012
Thank you to all the families and friends who attended our AGM, and for contributing to the delicious eats for the tea served after the meeting. The meeting was very well attended and we hope that it was informative and enjoyable. If anyone would like to read the annual report, it will be uploaded on our website in the next few days. Just click on the PDF on the Home Page. Here you can read the news of the year in more detail.
All our donors and sponsors are also listed and acknowledged in the report. To view the report, click here.
Spring Day - Belfreight

Spring Day Festival – The management and staff of Belfreight provided a most enjoyable day forthe residents and staff on the 1st September.
The highlights being a candy floss machine, disco, and dancing tuition.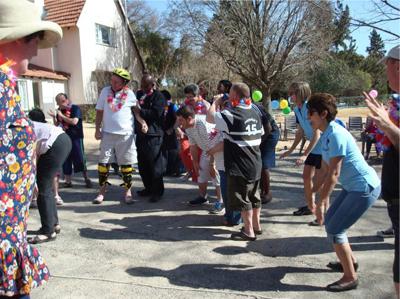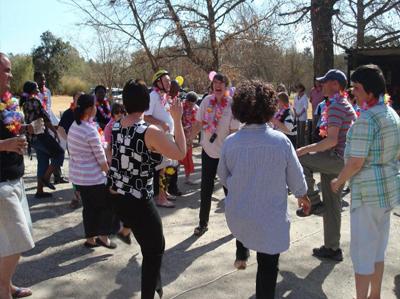 VOLLEY BALL
We thank the National Lottery – Sports and Recreation Sector, for the funding for the Beach Volley Ball Court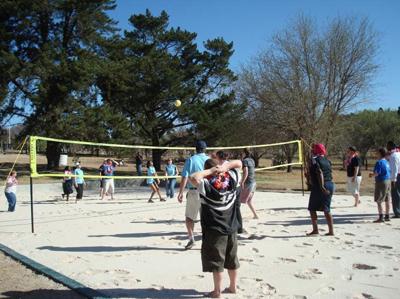 OFFICIAL OPENING
The volley ball court was officially opened on Spring Day.
The staff of Belfreight enjoyed the first game, together
with our residents and staff.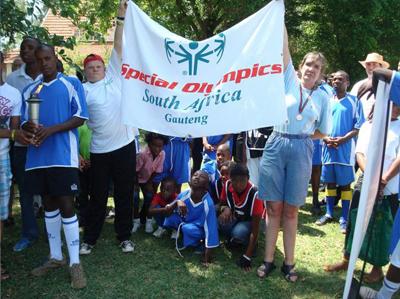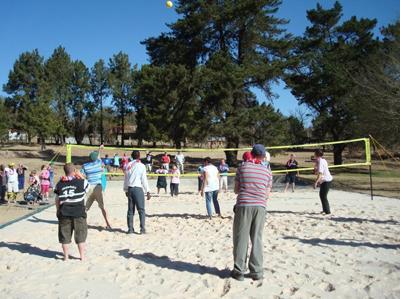 THANK YOU JOHAN VAN STADEN
For building the court without taking any profit!
SPECIAL OLYMPICS COACHING

Thank you to Audrey from Bona Lesedi, who is coaching our Novalis athletes.
SPORTS DAY AT NOVALIS
We are thrilled to have our own sports facility, and enjoyed hosting a sporting event under the banner of Special Olympics.
Other centres participating on the day were Logwood Village, Bona Lesedi, and Forest Farm.
Congratulations to everyone who received certificates and medals!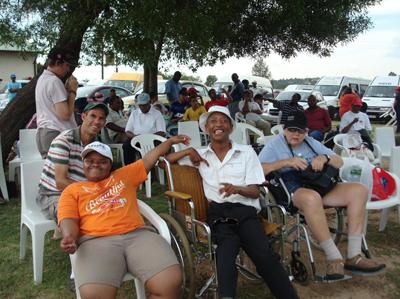 All our day workers from Linden Workshop participated in the Fun Day at Cluny Farm, which was sponsored by the Department of Social Development and the Department of Sports and Recreation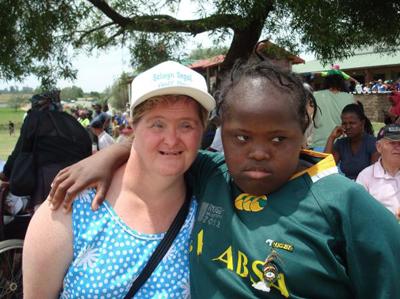 Huguette and her new friend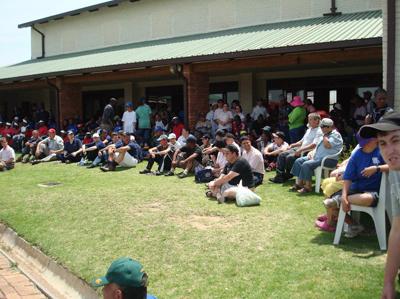 Everyone thoroughly enjoyed the day, and met up with old friends from other centres.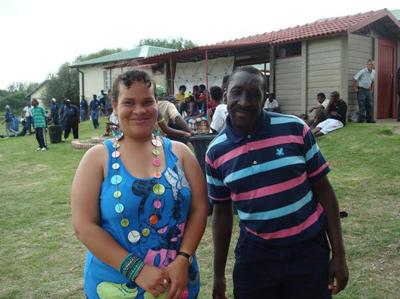 George and Laverne enjoying the day out at the farm
Christmas Cake Raffle:
Once again we say a special thank you to Marian Rodd, who baked and iced the beautiful Christmas cake for our raffle prize.
There are only a few days left till the draw on the 12th December! Please don't forget to buy your raffle tickets in time!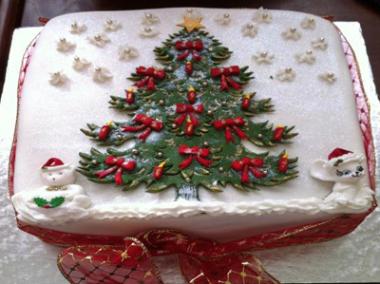 FUND RAISING
CASUAL DAY

We thank everyone who supported the Casual Day fund raiser, which took place on the 7th September 2012. We raised R 6 438.00!
MY VILLAGE
Please encourage your friends and family members to apply for a MY VILLAGE card in support of Novalis House. We only have a handful of supporters and in the past seven months we have raised R2 008.00.
This is an easy way to support our work, by simply swiping your support card when shopping at Woolies.
DONORS
We thank all our donors and sponsors for their financial contributions, as well as their time and efforts in supporting our work at Novalis House.
BOARD OF DIRECTORS

We thank all our board members for their ongoing commitment to the work being done at Novalis and for giving their valuable time and support. It is immensely appreciated!
CLOSING TIMES:

The workshop will close at 13h00 on Friday 14th December, so please make arrangements to pick up your family member on time, as the staff will also be leaving early.
OPENING DATE:
The workshop re-opens on Monday 7th January 2013.
CHRISTMAS PARTY: Friday 7th December
Please join us for this special day. You will need your picnic baskets and chairs. There will be fires provided, so please feel free to bring your braai packs as well.
We thank everyone who has contributed so generously to the success of Novalis House during the past year and wish you all a most blessed and happy festive season.

We look forward to welcoming everyone back in the New Year!
Management and Staff